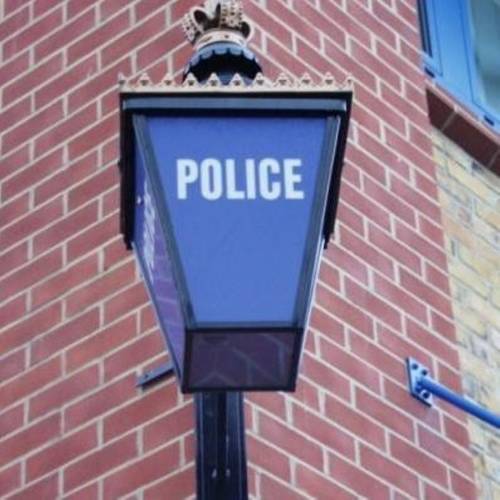 Policing review says violence against women is as important as terrorism
A new report says tackling violence against women must be considered as much of a priority for the police as anti-terrorism.
The report, undertaken by Her Majesty's Inspectorate of Constabulary and Fire & Rescue Services (HMICFRS), was commissioned by home Secretary Priti Patel in the wake of the murder of 33-year-old Sarah Everard in March this year and recommends a "radical shift" in the way crimes against women and girls are considered.
It further expressed "grave concerns" regarding the number of cases closed without charge, "major gaps" in the data recorded on offences, and the "staggering" degree of variation in attitudes toward domestic abuse across police forces in England and Wales.
Speaking on the BBC Radio 4 Today programme this morning, the report's author, Zoe Billingham HM Inspector of Constabulary said that, " There is a real sense, I think, in the wake of this epidemic of violence, that enough is enough. There needs to be a whole new way of dealing with this and this is what we set out in our report today".
Although acknowledging that the police had vastly improved in their response over the last 7 years, Billingham said, "We are not going to police our way out of the breadth and depth of the crimes that are being committed against women every day" stating that "we think there needs to be an uplift in the prioritisation of the violence against women crimes".
The report also found that the total of investigations into sexual attacks against women shelved because of 'evidential difficulties' tripled from 4,326 cases in 2014-15 to 13,395 in 2019-20, a figure Billingham described as "eye-wateringly" high.
She went on to argue that some sexual predators and domestic abusers are 'laughing' at the law, as police will often not act against people who have repeatedly breached non-molestation orders.
In an interview with BBC Radio 4 on Friday, Labour MP and former minister Harriet Harman said she gave "all credit to the Home Secretary" for commissioning the review, but said she hoped the government would now take action as a result of the findings, and said the home office must immediately make tackling domestic violence a priority in the strategic policing requirement.
She also said it was "completely not acceptable" that Labour MP Rosie Duffield, who has attracted controversy due to her comments on gender self-identification, may not attend the Labour Party conference due to fear of personal safety.
Ahead of the report's release, shadow minister for domestic violence Jess Phillips said via Twitter:
"So who is now the Home Office Minister for safeguarding with responsibility for the biggest violent crime type in the UK? Because tomorrow there is a report coming from the inspectorate in to how well that's going, so they better get reading pretty quick."
Related articles