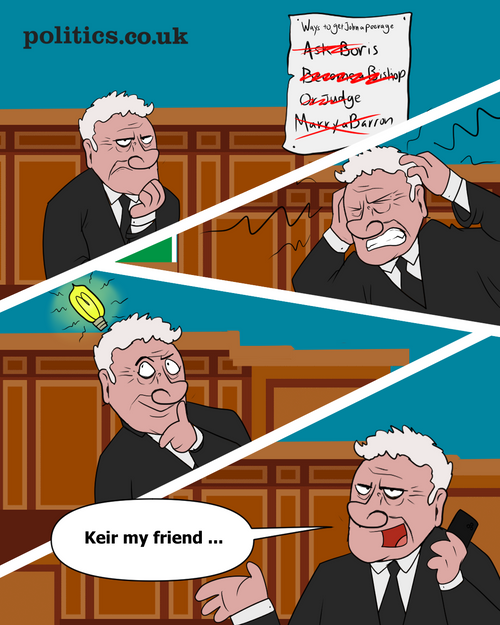 Bercow defects to Labour, but denies peerage speculation
Former speaker of the House of Commons, John Bercow, has defected from the Conservative party to Labour, amid speculation that he will be rewarded for the move with a peerage – a charge he denies.
Bercow, who retired as speaker in 2019, said the move was because "this government is bad news, unfit to govern."
Speaking to Sky News' Trevor Phillips on Sunday programme, he said Boris Johnson was "someone who has only a nodding acquaintance with the truth in a leap year and I think that the utter contempt with which he has treated parliament is lamentable."
On speculation that the switch was motivated by gaining a peerage, he said: "I have had absolutely no discussion whatsoever either with Keir Starmer or any other member of the Labour leadership about that matter, there has been no barter, no trade, no deal whatsoever."
Asked if he would accept a peerage if offered, he said: "It isn't in my mind, it is not part of the game plan, I haven't discussed it, I'm not waiting for it."
A national icon, or simply the worst speaker in modern British history? Read our profile of John Bercow.
Related articles