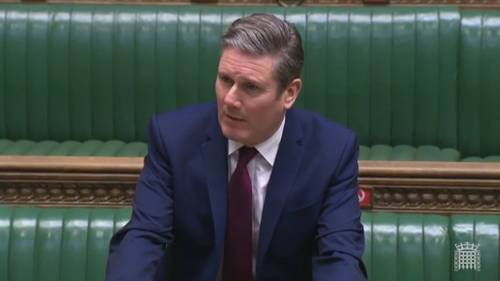 Starmer angered over EU vaccine programme claims
Sir Keir Starmer furiously denied advocating the UK joining the EU's vaccination programme.
In an ill-tempered PMQs, Boris Johnson claimed Labour's leader advocated to join the European Medicines Agency four times from the dispatch box.
Mr Starmer called the prime minister's claims "complete nonsense", to which Mr Johnson suggested he consult YouTube.
Related articles