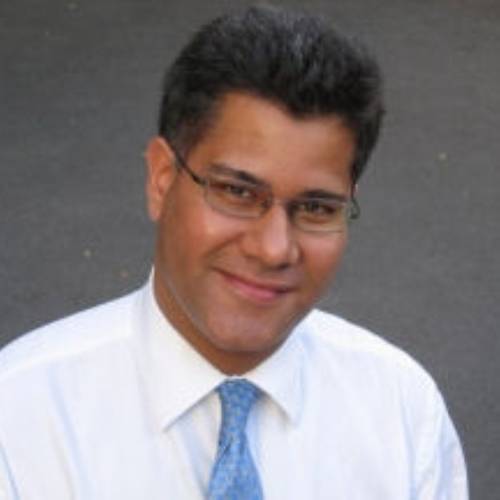 Sharma, Alok
Overview
Alok Sharma was born in Agra, India, on 7th September 1967. Sharma and his family moved to Reading when he was five years.
Since 2010, Alok has been the Conservative MP for Reading West. It is thought that Mr Sharma is likely to benefit from some supportive boundary changes to his constituency before the next election. If a future general election was held on the current outline, and the result saw a 5% lead for Labour in the national opinion polls, Mr Sharma would be in serious danger of losing his seat at Westminster.
During his time in Parliament, Sharma has held a variety of junior and senior government roles. In February 2020, Sharma was initially appointed as Business Secretary.
Sharma has since taken up a Cabinet role which in late 2021, saw him serve as President of the global COP26 summit, otherwise known as the UN Climate Change Conference of the Parties. At the end of the Glasgow conference, Mr Sharma held back tears saying he was 'deeply sorry' that the final deal from the climate summit appeared to have been 'watered down' after the intervention of India and China.
Career
Upon his entry into the British Parliament in 2010, Sharma joined the Science and Technology Select Committee (2010-2011) and the Treasury Select Committee (2014-2015).
Between these appointments, Sharma was co-chairman of Conservative Friends of India (2014) and a Conservative Party Vice-Chairman (2012-2015).
In 2016, Sharma was made a Minister of State for Asia before his move to Minister of State for Housing following the 2017 General Election.
During his time as Housing Minister, Sharma was responsible for the government response to the Grenfell Tower fire. Making a speech on the matter in the Commons, Sharma was clearly visibly moved by this responsibility.
After a short spell as a Minister for Employment (2018-2019), Sharma was promoted to Secretary of State for International Development (DFID), a position he held until a Cabinet reshuffle in early 2020. As part of this reshuffle, Sharma became the Secretary of State for Business, Energy and Industrial Strategy.
As Secretary of State, Sharma was responsible for hosting a few televised Coronavirus press-briefings during the early days of the Coronavirus pandemic.
Political Views
Sharma was a 'Remain' supporter at the 2016 Brexit vote but he was not a prominent campaigner.
As a member of Theresa May's government, Sharma backed her withdrawal agreement in all three 'meaningful votes'. Sharma subsequently backed both Johnson's withdrawal agreement and post-Brexit trade deal.
Business Secretary Alok Sharma has more recently been a prominent supporter of expanding Heathrow Airport and has previously claimed that 'a lack of hub capacity is costing the UK jobs and investment'.
However in 2009, while first seeking election for Reading West, Sharma appeared to have had the opposite view suggesting a third runway would inflict 'huge damage to the environment'. The expansion of Heathrow is likely to have large consequences for plane noise in his constituency of Reading West.
Sharma has expressed strong opinions about the climate crisis. Upon becoming the COP26 President, Sharma said '[this] is a great honour … I have started working with my new team ahead of the summit in Glasgow this November, where we aim to speed up the global journey to net zero carbon'.
He was responsible for the UK government's 2020 Energy White Paper: Powering our net zero future in response to tackling climate change.
Background
How old is Alok Sharma?
Alok Sharma was born in 1967.
What did Alok Sharma do before entering Politics?
Before politics, Sharma was a qualified chartered accountant. Sharma's range of work experience extends further to working on a factory production line, and tutoring university students.
Sharma was also once the Chairman of the political think tank, the Bow Group's economic affairs committee.
Is Alok Sharma Married
Alok Sharma is married to Ingela, and they live with their two daughters in Caversham.
Contact Details
Twitter Handle – @AlokSharma_RDG
Facebook Address – @AlokSharma_RDG
Personal Website – www.aloksharma.co.uk
COP26 promises could 'remain words on a page', warns Alok Sharma
Miliband has 'nothing but praise' for COP26 President Alok Sharma
Achievements at COP26 'remarkable', says President Alok Sharma
Sheerman on funding a green future: 'Where's the money, honey?'
Related articles