Zac Goldsmith was today chosen as the Conservatives' London mayoral candidate, with a whopping 70% of the vote.
The details of the result were less impressive for the party however. Just 9,000 people took part in the ballot, fewer than half of the number who took part in the previous contest which selected Boris Johnson and a tiny fraction of the numbers who have joined Labour in London since May.
This does suggest that enthusiasm for the green-minded Goldsmith among Tory members is not quite as strong as the headline percentage suggests. Could his support for extending charges against motorists and his opposition to airport expansion have turned some Tories cold?
At the very least it doesn't bode well for the Tories' activist base in London.
sponsored
video
opinion former
Featured


Medical Defence Union (MDU)
sponsored
video
opinion former
Featured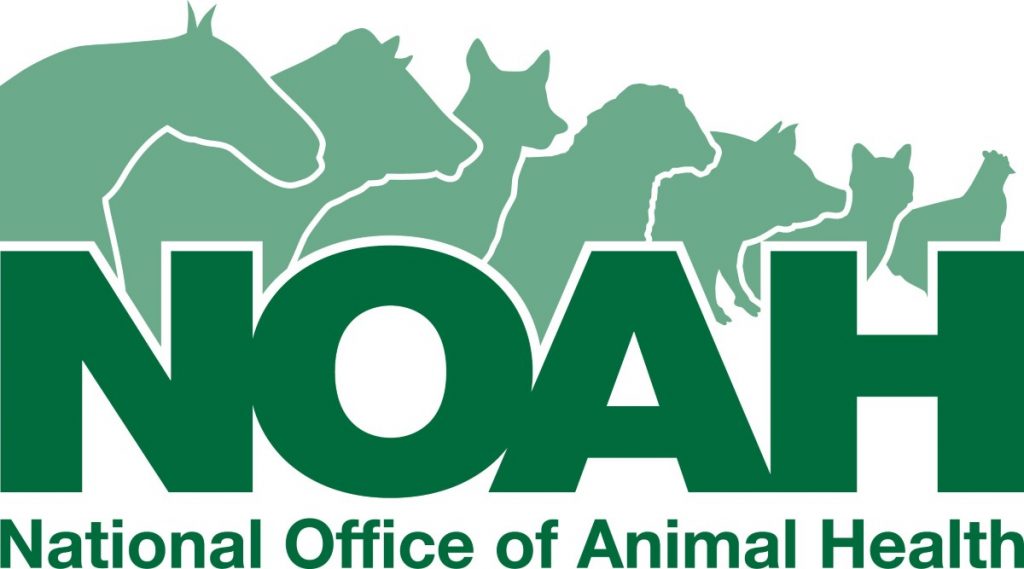 National Office of Animal Health (NOAH)
However, in some ways the poor turnout is unsurprising. Unlike Labour's recent mayoral contest which contained four big names, Zac always looked like a shoo-in against his relatively unknown rivals. In a closer, more high-profile contest, we would have expected more people to take part.
Zac Goldsmith selected as Tory London mayoral candidate with 70% of the vote. pic.twitter.com/9q7glplxLp

— politics.co.uk (@Politics_co_uk) October 2, 2015
And it's the views of the public rather than the activists that matters and here Goldsmith looks in a much stronger position. At the time of writing the bookies have Sadiq Khan as the narrow favourite to be the next London mayor. However, I believe this overstates his chances and underestimates the potential appeal of Goldsmith
So here's five reasons why I believe Zac Goldsmith will be very hard for Labour and Sadiq Khan to beat next May.
1. Londoners like independent mayors
Goldsmith is well known for his independence over his party on Heathrow. He has repeatedly promised to stand down as MP (although not as mayor) if the Tories back a third runway. He is also well known for supporting policies like congestion charging and parliamentary recall, which are either in opposition to the Tory leadership or the wider party. As a result he is likely to pick up support and second preferences from both Green and Lib Dem voters. His opponent, Sadiq Khan, has recently been trying to portray himself as independent from Corbyn and his party. However, this looks far more difficult to achieve given his close relationship with Ed Miliband and his subsequent nomination for Jeremy Corbyn. As others have noted, Goldsmith's reputed independence has been somewhat overstated. Dig beneath his environmentalism and he appears to be far more traditionally Tory than he is made out to be. However, rightly or wrongly, Goldsmith undoubtedly has that independent reputation. Khan may well develop a similar reputation in the coming months and years, but he is clearly running behind his Tory opponent on this key trait as things stand.

2. He has the backing of London's only dedicated newspaper.
The influence of the Evening Standard has sometimes been overstated. However, it undeniably does have an influence. Since going free it has a huge circulation in the capital and will heavily influence how the wider press cover the campaign. The newspaper hasn't officially backed Goldsmith yet, but the tone of the coverage has so far been overwhelmingly in the Tories' favour. It recently published an editorial attacking Khan for saying he will scrap the Garden Bridge and it has repeatedly questioned his commitment to business in the capital. Had Tessa Jowell won the nomination, there is a chance the Standard may have stayed neutral or even backed Labour, given editor Sarah Sands' friendship with the former culture secretary. This now looks incredibly unlikely. No matter how hard Khan tries to position himself as to the moderate right of Corbyn and his party, the Standard are highly likely to strongly back Goldsmith to be the next London mayor. In previous mayoral elections, the paper has been highly partisan. There is little evidence to suggest they will take a different approach this time.

3. Labour are in turmoil
Labour are reeling from a dreadful general election result and a highly divisive leadership battle, the effects of which were evident this week in Brighton. National opinion polls put the party well below the Conservatives with voters, while their new leader has received some of the worst personal ratings since records began. Some of Corbyn's opponents in the party are now looking at the London mayoral election as their first best chance of ousting him. If the MP for Islington North can't deliver a victory even in his London stronghold, then they hope his days could quickly be numbered. For a similar reason, the Tories see victory in London as an early chance to drive a stake through Labour's heart. Labour have performed better in London than nationally in recent years, but the wider picture looks bad for the party.

4. Lynton Crosby
Goldsmith has already signed up the services of the triumphant Australian strategist Lynton Crosby for his campaign. Crosby is a formidable operator who has not only delivered a national majority for the Tories, but also two decisive mayoral victories in London, at a time when the party were doing significantly worse in the polls than they are today. Crosby won those battles by the simple method of turning out Tory voters in outer London, while suppressing support for Ken Livingstone in inner London. As today's Tory mayoral contest turnout figures suggest, Goldsmith does not have anything quite like the personal vote or name recognition of his predecessor in London. However, the same methods that delivered a victory for Boris look more than capable of delivering a victory for Zac as well.

5. Sadiq Khan
In recent months I have spoken to allies of Goldsmith who were crossing both their fingers and toes in hope that Labour would choose Khan as their candidate. Both Goldsmith and those around him admitted that Tessa Jowell would have been a much harder candidate to beat, a fact which the polls seem to support. However, interestingly it was Khan's other rival David Lammy, who Goldsmith is believed to have most feared. Goldsmith told friends that Lammy was a formidable operator whose political skills and backstory would have made him extremely difficult for an Eton-educated millionaire like himself to beat. The Tory strategy to beat Khan on the other hand looks much more straightforward. In the coming months we can expect Khan to be savaged both by the Tories and their supporters in the press, for his past associations both inside and outside the party. The sort of headlines we have seen about Corbyn's former alliances are highly likely to be mirrored in the Tory battle against Khan. Already Khan's record both as an MP and as a human rights lawyer have been trawled through for possible lines of attack. Unlike Ken Livingstone, Khan is relatively little-known and does not have a big personal vote to cushion himself from the kind of attacks which will be deployed against him. The battle to define Khan as a dangerous left-winger in the vein of Jeremy Corbyn will be ruthless and potentially effective. The Labour candidate has already moved in recent weeks to pre-emptively shut off some of these lines of attack. However, it remains to be seen how effective this will be.
Of course none of the above is to say that Goldsmith's victory is a nailed-on certainty. As his landslide victory against Jowell showed, Khan is a formidable political operator who should never be underestimated. Goldsmith is also not totally averse to shooting himself in the foot as his recent comments on expanding the congestion charge showed. Labour will also hope that Londoners will be turned off by Goldsmith's elite background. Although given Boris has a very similar background and won two mayoral contests in a row, while a similarly posh David Cameron has just won a majority, this hope seems rather misplaced. However there are still months of campaigning to come and anything could happen.
Nevertheless, Goldsmith is a charming, good-looking and eloquent candidate who I believe most voters could easily imagine in the job. In a low-key contest that could ultimately be enough to get him over the line, no matter what other skills his rival possesses.
In all four previous London mayoral contests, the battle ultimately came down to a choice between two rival personalities. In that battle at least Goldsmith looks to have the edge.