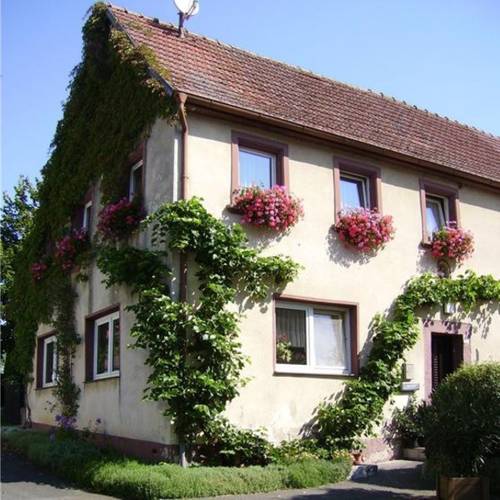 Right to Buy
What is the Right to Buy?
"Right to Buy" is a scheme under which longstanding local authority tenants are entitled to purchase their homes at a heavily discounted price.
To be eligible to participate in a 'right to buy' scheme, it must be the tenant's only or main home with them as a secure tenant, it must be self contained, and the tenant must have had a public sector landlord such as a council, housing association or NHS trust, for 3 years. The 3 years do not currently need to be consecutively.
The Right to Buy scheme currently only operates in England and Northern Ireland. The Scottish National Party in the Scottish government abolished the scheme in Scotland in 2017. Similarly the Labour Party in the Welsh government abolished the scheme in Wales in 2019.
The Northern Ireland version of the Right to Buy scheme will be abolished for housing association tenants in August 2022.
There had been 1.98 million Right to Buy sales in the period between the start of the scheme in 1980 and the end of March 2020.
How much is the Right to Buy discount?
The longer someone has been a tenant, the bigger the discount from the market value that they are entitled to. Discounts are calculated differently for houses and flats, and in 2020 ran up to a maximum discount of £84,200 or £112,300 if someone lives in London. The maximum discount figures increase each year with the Consumer Price Index.
With local authority homes, tenants receive a 35% discount if they have been a public sector tenant for three years. The discount remains at 35% until someone has five years public sector tenancy. After five years, the discount goes up by 1% for every extra year that someone has been a public sector tenant. The discount caps out at 70% or when the maximum discount total is reached.
With local authority flats, a tenant is entitled to a 50% discount if they have been a public sector tenant for three years. The discount remains at 50% until five years of public sector tenancy is reached. After year five, the discount then goes up by 2% for every extra year until the maximum of either 70% or the total discount value is reached.
"Right to Buy landlords" include not only local housing authorities, but also Registered Social Landlords registered with the Housing Corporation (secure tenants only), fire authorities, passenger transport executives, Government Departments, the NHS and a wide range of other public bodies.
Charities, housing co-operatives, the Housing Corporation and social landlords not in receipt of public funds are not subject to Right to Buy. A Right to Buy landlord may refuse to sell accommodation that is especially suitable for older people, although this is subject to a time-limited right of appeal.
If you wished to sell a property bought within 10 years of buying it through Right to Buy, it must first be offered to the previous landlord, or another social landlord in the area.
Properties subsequently sold within the first year after the original 'Right to Buy' purchase have to pack back all of the previous discount. This figure then reduces over the subsequent five years, equating to 80% of the discount in the second year, 60% of the discount in the third year, 40% of the discount in the fourth year, and 20% of the discount in the fifth year. The discount does not need to be paid back on sales made thereafter.
The History of the Right to Buy Scheme
Right to Buy was introduced in the Housing Act 1980, as one of the first major reforms introduced by the Thatcher government.
The 1970s had seen some local authorities voluntarily sell parts of their housing stock, but the introduction of Right to Buy – forcing local authorities to sell their properties on request at a discount – was highly politically controversial. The Act precipitated a strike by NALGO union members, who refused to process Right to Buy applications. However, in spite of the strike, 90,000 properties were sold in that year.
The policy was massively popular, and served a number of ideological purposes for the Conservatives. Spreading home ownership – at the time, regarded as a critical part of individuals' economic self-sufficiency – Right to Buy also diminished the responsibilities and size of local authorities. Around 55 per cent of properties were inhabited by owner-occupiers in 1979: by 2003, this figure had reached 70 per cent.
In 1982, Right to Buy sales hit an all-time peak of over 240,000, and in 1984 the available discounts were increased. In 1985, Labour abandoned its opposition to the policy. 1989 saw sales exceed 200,000 for the second time.
In 1993, the Conservative government introduced Rent to Mortgage: a scheme under which tenants unable to afford the full (discounted) price of their property could pay for just part of the home initially, sharing ownership with the local authority until the full price was paid.
When Labour came to power in 1997, the Right to Buy process looked to be slowing down. Labour applied the brakes by reducing the maximum discount from £50,000 to £38,000 in 1999. At the same time, it reduced the proportion of Capital Receipts from sales of council housing that local authorities were required to retain, releasing £3 billion.
By 2002, many voices were warning that Right to Buy was exacerbating the incipient housing crisis in many areas. The policy was diminishing the stock of affordable housing, making it harder for many to get on to the housing ladder. In 2000-2001, 53,000 homes were transferred under Right to Buy, but only 18,000 new affordable homes were built.
In March 2003, Deputy Prime Minister John Prescott announced that the maximum discount was to be cut in 41 local authority areas in London and the South East.
The Government's Housing Act, which received Royal Assent in November 2004, included further changes, including the end of the little used Rent to Mortgage.
After winning the 2010 General Election, David Cameron detailed plans to increase Right to Buy discounts in order to revitalise the housing market and generate receipts which could be spent on new housing. Since that time Right to Buy Discounts have increased.
The Conservative Party's 2015 Manifesto included a commitment to "extend the Right to Buy to tenants in Housing Associations to enable more people to buy a home of their own". Under the new government proposals, properties sold under the voluntary scheme would be replaced on a one-for-one basis with a new home built for affordable rent inside three years, or with two homes in certain parts of London.
Controversies
Right to Buy was one of the Thatcher governments' most popular policies, and it had a profound social impact in dramatically increasing the rate of owner-occupancy. Even since 1995, annual sales under Right to Buy have been around 50,000.
The impact on local government has also been significant. At the start of the 1980s, local authorities were one of the biggest direct providers of housing. Right to Buy and other policies, such as the right for tenants to opt for management by an "approved landlord" rather than the council, under the Housing Act 1988, were intended to transform local authorities into "enablers". As a result, the significance of housing to local government has considerably diminished.
The policy was also seen to be expensive for councils, which were forced to sell their housing stock at below the market rate. Large-scale stock transfer, moreover, diminished council housing accounts (which are separate from other revenues and spending), hampering authorities' ability to carry out repairs and improvements.
Concerns have also been expressed about the potential for property developers to try and exploit the scheme. There is said to be widespread evidence of developers encouraging paying council tenants to buy their homes – often without regard to their ability to afford the mortgage – in order to let their homes out at the market rate. As the buyer is liable to repay the discount if a property is resold within three years, some former tenants have then found themselves in difficulty.
More widely, the range of incentives offered to council tenants to buy in the 1980s and 1990s led to some people buying without regard for the loss of benefits they would incur and the responsibility they would have to take for maintaining their homes – occasionally with damaging results.
Opponents have also claimed that the Right to Buy Scheme has contributed to the decline in the stock of affordable housing. The UK is widely regarded as having a poor record in building new low cost housing for much of the period between 1960 and 2020. In the face of a booming property market, many not eligible for the Right to Buy have found themselves completely unable to do so.
Despite the stated ambition post 2015, to replace right to buy sales, with new replacement housing stock, there is concern that this is not happening in practice. Government statistics in January 2021, revealed that for a total of 41,541 additional Right to Buy sales, which should have been replaced by the end of September 2020 in line the Government's three-year replacement policy, only 31,661 replacement starts and acquisitions have occurred, leaving a replacement shortfall of 9,980 homes.
Quotes
"It cannot be right that not only are we not building enough homes for social rent, we are losing them at a time when we need them more than ever. Our analysis shows that we have lost more than 150,000 social rented homes between 2012 and 2017 due to right to buy and other factors, and that figure will reach 230,000 by 2020 unless we take action now"…"We support the principle of helping tenants move into home ownership but it cannot be at the expense of other people in need. We need to look at fairer ways to help tenants into home ownership, because this is clearly not the way to do it." – Terrie Alafat , Chief Executive, Chartered Institute of Housing, 2018.
Related articles