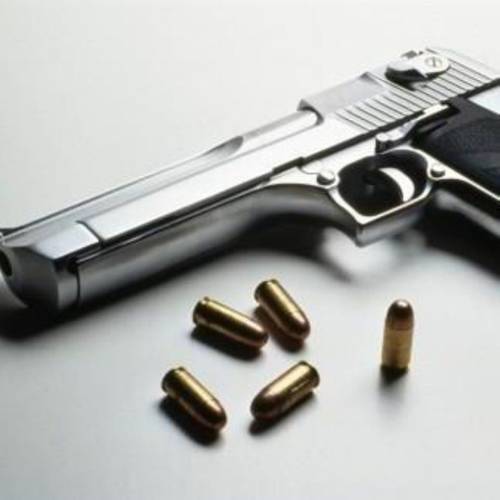 Gun Control
Overview
Unlike in America, there is little debate between gun control and gun rights groups in the UK.
Instead, in the UK, there is a general public consensus against ownership of handguns, which is enforced under strict legislation. The ownership of guns for sport is more readily accepted, but these are controlled by a strict licensing regime.
In America in 2017, there were almost 11,000 gun deaths. In the UK, in the year to March 2019, a total of 33 people died as result of gun crime.
The astonishing difference between the UK and US is considered a combination of national attitudes, strong border controls, strict law enforcement, and the UK possessing some of the strictest gun control legislation anywhere in the word.
Gun Control Laws In the UK
With a few specialised exceptions, all firearms in the United Kingdom must be licensed through either a 5-year firearm certificate or a shot gun certificate issued by the police for the area in which the owner normally resides.
To obtain a firearm certificate, the police must be satisfied that a person has "good reason" to own each firearm, and that they can be trusted with it, "without danger to the public safety or to the peace".
Under Home Office guidelines, Firearm Certificates are only issued if a person has a legitimate sporting, collecting, or work-related reason for firearm ownership.
Unlike in America, in the United Kingdom, self defence is not considered a valid reason to own a fireman.
The current licensing procedure involves a number of steps including the positive verification of identity; two referees of verifiable good character who have known the applicant for at least two years (and who may themselves be interviewed and/or investigated as part of the certification); the approval of the application by the applicant's own doctor; an inspection of the premises and cabinet where firearms will be kept; and finally a face-to-face interview by a Firearms Enquiry Officer. Each applicant is then subject to thorough universal background checks by Special Branch.
Any person who has been sentenced to between three months and three years in prison is automatically prohibited from possessing a firearm in the five years post their release, whilst anyone sentenced to more than three years in prison, is prohibited from owning a gun for life. People with known serious mental health issues will also automatically be refused a certificate.
Gun control measures in the UK involve a blanket ban on machine guns and machine gun sales.
Gun Incidents in the UK
The United Kingdom has one of the lowest rates of firearm homicide in the world, with a rate of approximately 0.05 gun homicide per 100,000 of the population.
However the UK has not averted mass shooting incidents, by any means:
* In 1987, Michael Ryan killed 16 people and wounded a further 15 with a semi automatic rifle in a massacre in the Berkshire town of Hungerford.
* In 1996 a disturbed former boy-scout leader named Thomas Hamilton shot dead sixteen young children and their teacher in a school shooting at Dunblane Primary School in Scotland, before turning the gun on himself. After Hungerford, this was the second time in a decade that unarmed civilians had been slaughtered by a legally licensed gun owner. The combined impact and subsequent public outcry motivated the Conservative government at the time to amend the existing legislation on gun ownership. The Firearms Amendment of 1997 completely banned handguns for private ownership.
* Fourteen years after Dunblane, another incident of mass killings was carried out by another lone gunman, taxi driver Derrick Bird in Cumbria. This once again provoked shock, horror and disbelief across the UK. Twelve people were shot dead on 2nd June, 2010, before the perpetrator turned the gun on himself. The Home Secretary acknowledged that the shootings would prompt further debate on stricter gun laws in Britain.
* In August 2021, five people were killed at the hands of gunman Jake Davison in the Keyham area of Plymouth. The 22-year-old shot two women, two men and a three-year-old girl in a deadly six-minute spree. Davison was reported to be a firearms licence holder.
Controversies
Despite the handguns ban imposed under the 1997 Firearms Amendment, research carried out following the implementation of the Act saw a 40 per cent increase in the number of gun crime incidents in the UK.
The Violent Crime Reduction Act 2006 increased stricter gun control. It included restrictions on firearm use, firearm possession, and on the sale and manufacture of both airguns and imitation firearms.
While the number of homicides from gun violence remained largely static for over a decade, 2007 proved a decisive year for this issue. A wave of gang related incidents were committed by teenagers against other teenagers, with some high profile cases ending in fatalities. London, Manchester and Nottingham were most notably affected.
The then prime minister, Gordon Brown, came under constant pressure to resolve the issues driving these murders. Commentators highlighted a range of social problems which might be responsible including inner city poverty, family breakdown, and the absence of positive black role models in the UK.
The government also faced questions over the apparent availability of guns, which had remained strong despite the handgun ban. Some commentators also suggested the government's legislation, specifically punishments for carrying a gun, were exacerbating gun crime amongst the young.
Following the mass killings in Cumbria on 2nd June, 2010, Home Secretary Theresa May confirmed that two weapons had been recovered by police, a shotgun and a .22 rifle, and that the gunman, Derrick Bird, had held a shotgun licence since 1995 and a firearms licence (for the .22 rifle) since 2007.
Theresa May pledged that when the police had completed their investigations, the Government would lead a debate on gun reform, engaging with "all interested parties" and allowing MPs to contribute to the debate.
Concerns also continued to increase about the use of illegal firearms by street gangs and organised criminals.
In February 2012, the Home Secretary launched a consultation on strengthening gun regulation, in particular whether the penalty should be increased for illegal importation of firearms and also whether there was a need for a new offence of possession of illegal firearms with intent to supply. As a result of the consultation, the Government stated that it was clear there was "strong support for taking a tougher stance on control of prohibited firearms".
As a result the maximum penalty for illegal importation of firearms was increased to life imprisonment.
The UK's laws around gun crimes were tightened further with the Offensive Weapons Act 2019. In response to the 2017 shooting spree at the Mandalay Bay in Las Vegas, bump stocks, lever release firearms (a specific form of semi automatic weapon), and high muzzle energy firearms, were all prohibited.
Statistics
Gun crime has increased by 4% in one year with more than 9,700 crimes involving firearms taking place in the UK. In the year ending March 2019 a total of 9,787 crimes involving guns took place. [Source – Office of National Statistics]
In the 5 years to March 2019, offences involving a firearm have also increased by 27%. [Source – Office of National Statistics]
According to the stats, by March 2019 a total of 33 people died as result of gun crime – three more than the previous year. [Source – Office of National Statistics]
In the year to March 2019, 30.3% of all gun crime incidents in England and Wales were in London, with 10.5% in the West Midlands, 7.1% in West Yorkshire, and 6.3% in Greater Manchester [Source – Office of National Statistics]
Four-in-ten Americans say they either own a gun themselves or live in a household with guns, and 48% say they grew up in a household with guns. At least two-thirds of American adults say they've lived in a household with a gun at some point in their lives. And roughly seven-in-ten – including 55% of those who have never personally owned a gun – say they have fired a gun at some point. [Source – Pew Research Centre Study, 2017]
The maximum penalty for committing a firearms offence under Section 5 of the Firearms Act 1968, which includes "supply" and "possession" but not "possession with intent to supply" is 10 years' imprisonment. The mandatory minimum sentence for those aged 18 and over is five years' imprisonment, and three years for those aged 16-17 years. Under Section 16 of the 1968 Act it is an offence to possess a firearm with intent to endanger life with a maximum penalty of life imprisonment. [Source: Home Office – February 2012]
The current maximum penalty for illegally importing firearms or ammunition under Section 170 of the Customs and Excise Management Act 1979, where the weapons are subject to general prohibition under Section 5 of the Firearms Act 1968, is a sentence of 10 years' imprisonment, an unlimited fine or both. [Source: Home Office – February 2012]
Quotes
"While I see many people considering those type of attacks, they have been unsuccessful in this country because they have simply not been able to get their hands on the type of weapons system we saw deployed in New Zealand" – Security Minister – Ben Wallace, 2019, responding to the Christchurch atrocity in New Zealand.
"The Government is clear that individuals who manufacture, acquire or purchase, sell or transfer or possess for sale or transfer prohibited guns for criminal use should face a punishment commensurate to the level of harm their actions cause to society. Their actions have a disproportionate effect in our communities and it is right that they should face tougher sentences." – The Home Office, announcing planned changes to firearms legislation – October 2012
Related articles