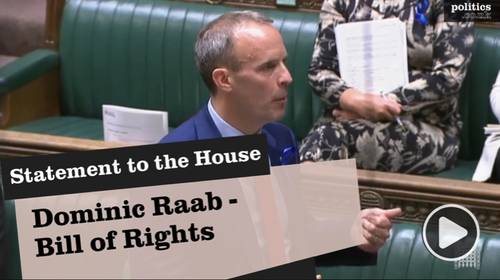 Raab rejects claims government is 'decriminalising rape'
In a statement to the House of Commons, deputy prime minister Dominic Raab revealed plans for the UK's version of the bills of rights.
This was a statement which received criticism from the opposition, with shadow justice secretary Ellie Reeves labelling the "hypocrisy" of the government for preaching to Russia in Ukraine while "effectively decriminalising rape".
Raab fiercely rejected this claim, telling the House that this shows a "lack of moral compass" and that the bill will in fact "strengthen our protection of victims".
Related articles