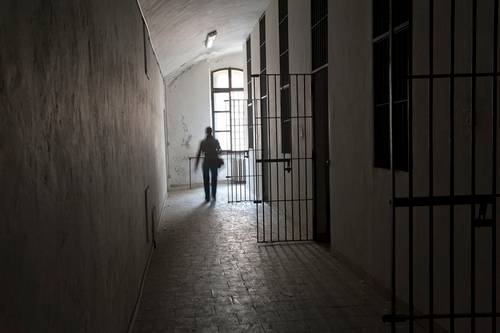 Prison leavers deserve a real chance to get into work
The current labour shortages across the UK have made headlines and left businesses crying out for staff. From joining bonuses to bids to engage untapped 'talent pools', the crisis has forced the hand of employers who are now viewing inclusive hiring in a new light.
One such source of labour is people leaving prison. As things stand, only one in seven people find a job within six months of leaving prison – a number that has stubbornly refused to move, despite promises made by many consecutive Justice Secretaries. In this context, Dominic Raab's pledge to increase that proportion to one in two is welcome. But what can be done to ensure that this ambition doesn't remain just that: an aspiration?
Helping people leaving prison into work would not only help employers fill vacancies. It could transform lives, bring down reoffending rates and unlock human potential that too often goes to waste. Our experience as charities working with both men and women released from prison shows that many people leave wanting to do the right thing, but are held back by a long list of hurdles. Finding a place to stay is often the first problem, with 26% of prison leavers nationally released homeless or to unknown circumstances, and over half without a stable address. A recent Independent Monitoring Board report from HMP Bronzefield in Surrey, Europe's largest women's prison, showed a shocking 77% of women released without secure accommodation.
The challenges don't end there. Those at the end of a prison sentence are currently handed a £76 subsistence payment (raised from £46 last year, for the first time in 25 years) and sent on their way. Switchback's data shows 46% of young men in London released without a bank account, one in four without an ID and one in five without a phone. Even with the best employability support, it is hard to expect someone to find and keep a job without these basic essentials in place.
The Prisons Strategy White Paper, published by the Ministry of Justice in December, makes some steps towards acknowledging and addressing those problems. One of the measures floated by the government is providing every person leaving prison with a "Resettlement Passport," intended to "ensure a smooth transition into the community." The document is meant to include, among other things, a CV, an ID, an address and details of their local GP.
These suggestions are welcome step in the right direction. However, the plans leave significant gaps that could undermine efforts to turn people away from crime and into work. Firstly, a long-term plan is still needed to ensure that every person leaving prison can find stable, not just temporary, accommodation. We see too many people who spend months moving from hostel to hostel, unable to settle and focus on building a future.
Secondly, access to technology is, in the modern world, not a luxury but a necessity. That's why Switchback has been campaigning for every person who needs one to be provided with a basic smartphone with data on release. Finally, as it stands, people leaving prison often fall into poverty or debt while waiting long weeks for Universal Credit to arrive, which unfortunately pushes many straight into reoffending. To avoid this, people in prison should be supported to make a Universal Credit claim on the day of release, with a non-repayable grant that's sufficient to get them through the period before their first payment.
Crucially, any resettlement package needs to include skilled one-to-one support to help navigate the challenges of release. Any meaningful support comes with the understanding that barriers to employment are complex, and include trauma, low self-esteem and mental ill-health. Services must be better joined up and tailored to the prison leaver, including their gender and cultural background. The proportion of women in employment six weeks after release from prison is three times lower than for men, and people from ethnic minority backgrounds are at disproportionate risk of long-term unemployment.
As charities working with both men and women released from prison, we can see every day that skilled, trusting relationships are key to real change. Only 9% of men supported by Switchback go on to reoffend, compared to 46% nationally. For women supported by Working Chance, the impact is long-term: 77% of those helped into jobs are still in work after six months. These numbers show that with the right support in place, real lasting change is possible.
Finally, to give people a real chance on release, we must address the stigma and discrimination that comes with a conviction. Half of employers say that they wouldn't consider hiring someone with a criminal record. For the men and women that we work with, as highlighted by campaigners like Unlock, having to disclose a conviction can create an almost insurmountable barrier to accessing many careers that require an enhanced criminal records check, such as care work, education, nursing or social work.
This disproportionately impacts women, who make up the bulk of the workforce in these sectors. Meanwhile for people from ethnic minority backgrounds, who already contend with prejudice and are shockingly overrepresented in the prison system, a criminal record adds another potential form of discrimination. While safeguarding measures in certain professions are understandable and necessary, more must be done to open up opportunities for people who want to leave their criminal past behind.
Supporting prison leavers into work is one of the best ways to keep our communities safe while saving taxpayers' money and enabling people with criminal records to build fulfilling lives as part of society. The planned Resettlement Passport is a welcome recognition of the need for change, but a tick-box approach won't work. Having the right documents matters, but having someone to help you use them matters most of all. With greater ambition on resettlement, everyone leaving prison can have solid foundation for change – and all of society will benefit.
Related articles