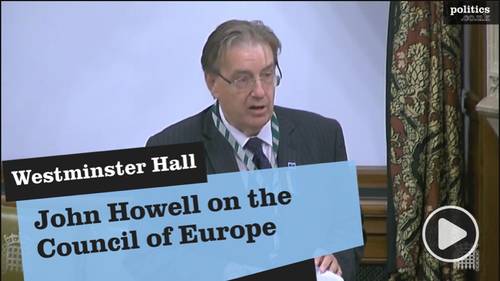 Howell encourages UK to push position in Council of Europe following Russian expulsion 
In a Westminster Hall speech, leader of the British delegation to the Council of Europe John Howell told MPs of the opportunity for the UK to "take advantage" of the Russian expulsion to push its own position forward.
Howell spoke of his gratitude to the government for the extra £2.8 million of funding for the Council following the deficit faced after Russia's removal.
However, he described the decision for ministerial level meetings on the fate of the Council with "little contact with the delegation" as "bizarre" given members' "tremendous experience".
Related articles