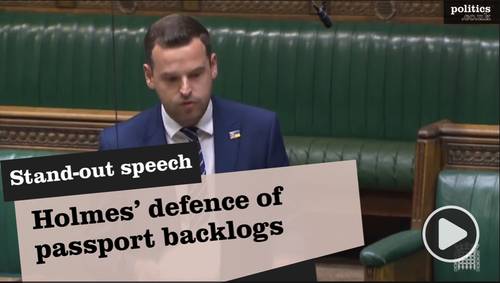 Holmes' passionate defence of passport backlogs
Former personal private secretary to Priti Patel, Paul Holmes, passionately defended the home office's approach to a surge in passport applications.
This speech came during the opposition day debate in which Labour's Stephen Kinnock accused the government of failing to plan and deliver.
Holmes pointed the finger at Labour for not acknowledging the pandemic, telling the House that "not once has he (Kinnock) spoken to the minister".
Related articles