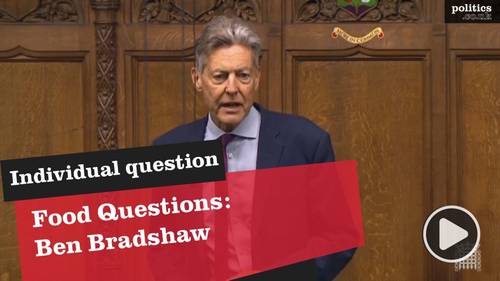 Eustice: Farming pressures 'in the context of a post-Brexit boom'
During questions to the food secretary George Eustice, Labour's Ben Bradshaw asked what assessment had been made of the impact on farm profits resulting from the UK's Brexit deal.
Eustice told MPs of a "strong recovery" since 2016 with farm profits "on the rise" in recent years.
The secretary of state admitted that "the spike in gas prices will put pressure on margins". However, he assured Bradshaw that this was in the "context of a successful post-Brexit boom for agriculture generally".
Related articles