New research shows parents would welcome more vegan options in schools
Results published as The Vegan Society celebrates International School Meals Day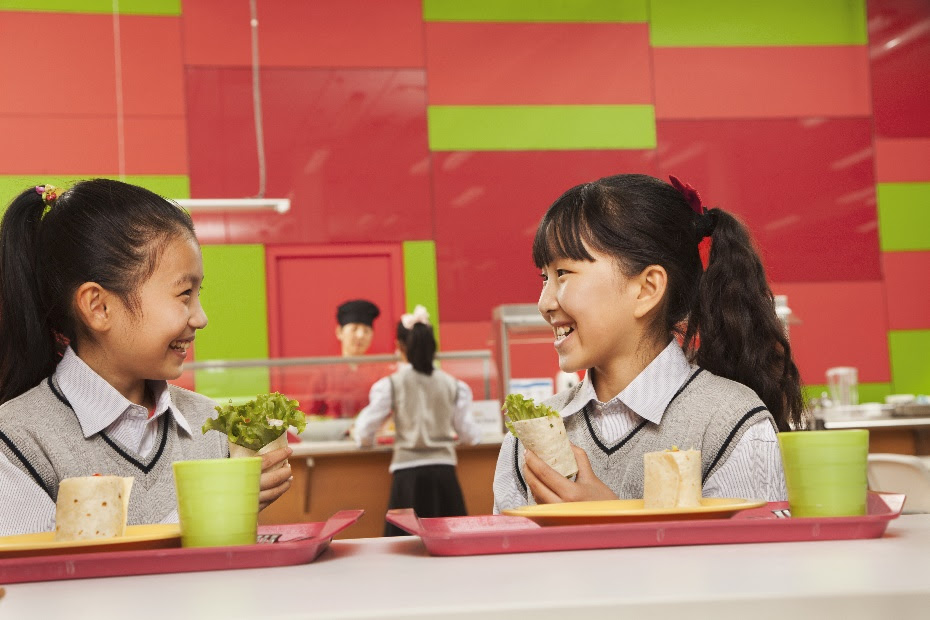 A new report titled Vegan Food for Children by The Vegan Society shows a huge number of parents and guardians would welcome more vegan food options in school canteens.
The survey, in support of the charity's Catering for Everyone campaign and released on International School Meals Day (10 March), shows 30% of parents and guardians "completely" support schools increasing the number of nutritionally balanced vegan food options on offer while 39% said they "somewhat" support the move. In total, that means an impressive 69% are in favour of introducing more plant-based and vegan dishes onto school menus and into canteens.
The report also found almost half (48%) of those surveyed would support more meals focused on wholefoods, such as spaghetti bolognese made from lentils. Meanwhile, 46% said they would like to see more meat alternatives on offer and 42% said they'd welcome more cheese alternatives. A further 44% said they would be keen to see more fruit-based desserts such as vegan apple crumble.
Respondents were also quizzed on milk options with 35% stating they would support schools offering more plant-based milk alternatives, such as soya, oat and almond. Last year, The Vegan Society helped vegan dad Paul Roberts change the 'cow's milk or water' rule at his daughter's school while the charity's Play Fair with Plant Milk campaign** highlights the importance of providing fortified milk alternatives in promoting balanced nutrition.
International School Meals Day (ISMD) aims to raise awareness of good nutrition for all school children and works to collect and share examples of policy and practices in promoting healthy eating in schools.
Since its launch in 2013, it has brought together teachers and students, policy makers, school cooks, chefs, food and nutrition professionals, schools and communities, charities, businesses and health professionals from around the world to talk about the importance of school meals and its impact on wellbeing and education. Today marks the first time The Vegan Society has been involved.
Laura Chepner, Chair of The Vegan Society's Education Network, responded to the findings of the report: "As we know, no matter your age, food is an integral aspect of everyone's lives. Access to a variety of foods promotes good health and helps to foster great social relationships and cultural bonding – all of which brings more joy into our lives."
"School meals are no different – they are an essential part of the school experience, but sadly there are still occasions where vegan or vegan-curious pupils are not sufficiently catered for. This is one of the reasons we created the Catering for Everyone campaign, which seeks to mandate at least one plant-based option on all public sector menus. We're delighted to be able to publish the results of our latest survey on the 10th anniversary of International School Meals Day!"
The theme of this year's ISMD is 'Celebrating School Meals' and you're being encouraged to join in various activities online via the ISMD website and @IntSchoolMeals on Twitter.
ISMD will be creating a large online montage of everyone's contributions and The Vegan Society would like to see as many positive plant-based stories on there as possible.
To find out more visit About Us | International School Meals Day or contact education@vegansociety.com.
*Research was based on a UK survey titled, "Your view", conducted on Attest on 19th November – 23rd December 2021. Audience was 500 parents and guardians with children aged 15 or younger. Data was collected for age, gender and home region.
** In August 2021, the Scottish Government added a plant-based milk option to its Scottish Milk and Healthy Snack Scheme Scottish Government agrees to add non-dairy milk to free nursery milk scheme | The Vegan Society