The scale of climate change requires us to do more – rail must become more attractive than driving or flying.
By Richard Hebditch
The government's plans for high speed rail come with a hefty price tag – £17 billion for the first stage from Birmingham to London, and a total cost of £30 billion when the extensions to Leeds and Manchester are completed. Not surprisingly, this level of spending attracts a lot of attention and scrutiny of what exactly we'd get for the spending.
For environmental organisations like Campaign for Better Transport, the sums involved can only be justified if HS2 reduces the environmental costs of our current dependence on driving and flying for many trips. But to do that, it needs to be part of an overall transport strategy. That wider strategy has still to emerge.
sponsored
video
opinion former
Featured


Medical Defence Union (MDU)
sponsored
video
opinion former
Featured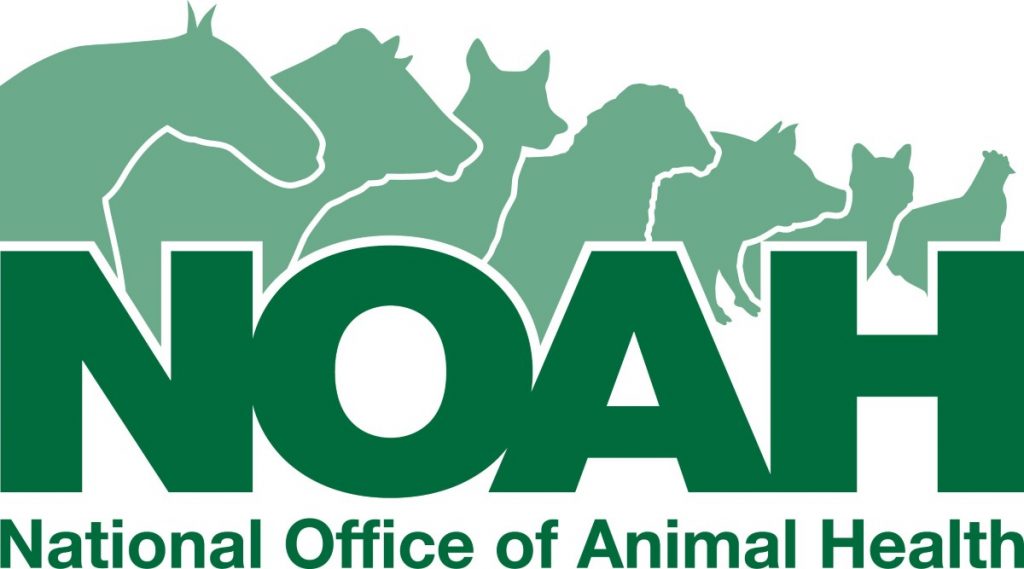 National Office of Animal Health (NOAH)
The current plans for high speed rail owe much to the enthusiasm of Lord Adonis, Labour's last (of many) secretaries of state for transport. His plans were always constrained by the fact that Labour backed the expansion of Heathrow and other airports and just saw high speed rail as additional transport capacity for more and faster trips rather than for shifting travel patterns. The coalition government at least talks about the need for rail to be the mode of choice for travel between cities, and has also recognised the importance of linking to the current link to the channel tunnel to enable high speed rail travel to the continent.
But the plans for HS2 still need to do more to demonstrate that the line will result in a real shift to rail from driving and flying and, as a result, cut carbon emissions from transport. Transport is still the sector where little progress on carbon has been made and which produces a fifth of our domestic emissions. The Department for Transport's model for the first phase of the high speed network suggests that there will be just a one per cent drop in motorway traffic as a result with most trips on the new line being from those who would otherwise have travelled on the old west coast mainline. Not surprisingly, the best that this scenario can do is to be "broadly carbon neutral".
But the scale of the climate change challenge requires us to do much more – particularly with HS2's price tag running into the tens of billions. To do this, the government has to do three things. Firstly, it must continue to invest in the existing (or "classic") rail network. Secondly, it needs to enable investment in local sustainable transport access to stations. And thirdly, it must introduce complimentary measures to make rail more attractive than driving or flying.
Philip Hammond is making the right noises on the need for HS2 spending to be additional to continued investment in the classic network, and the confirmation of electrification to Cardiff this week is a good sign. Spending on rail has been maintained in this spending period (if at the expense of massive rises in most ticket prices). But the real challenge will be after 2015 when the main costs of HS2 will come in and after the current spending period. To cut carbon, the government must continue with further electrification of lines in this period and in growing the railways to get the full benefit of the capacity released by high speed lines, particularly to encourage more freight on rail.
New stations on the high speed route must be accessible by public transport if they are not to add to congestion and carbon. Local transport investment has been significantly scaled back to 2015 but new stations need to be linked to existing and improved local transport networks, as well as being easily accessible for those coming on foot or by bike. Plans for stand-alone parkway stations should be reconsidered.
And finally, both high speed rail and classic rail must be attractive in terms of pricing relative to flying and driving. Since 1997 the cost of motoring has fallen by seven per cent in real terms and the cost of flights within the UK fell by a third. Rail fares rose by 17% over the same period, and will now rise even faster with the government's decision for most fares to rise by three per cent above the RPI inflation rate. The detailed business case published with the HS2 consultation shows that if rail fares continue to rise, its benefits will be much less – so much less that they will be outweighed by the costs of the project. Campaign for Better Transport's fair fares now campaign shows the strength of feeling from those facing fare rises, and ministers would do well to listen to their concerns now rather than just promising a high speed future twenty years from now.
HS2 could deliver the step-change in travel that we need to cut carbon and support the future needs of the economy, but it must be part of an overall strategy to shift to rail for many journeys. A decision to go-ahead with this level of spending needs wider support. Failure to demonstrate how HS2 fits into an overall strategy for transport will risk losing green groups as a key element of that wider support.
Richard Hebditch is campaigns director at the Campaign for Better Transport.
The opinions in politics.co.uk's Speakers Corner are those of the author and are no reflection of the views of the website or its owners.