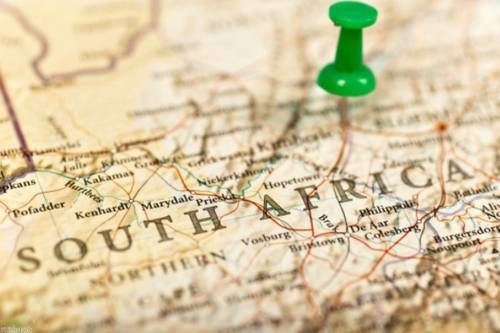 'You, Mr Speaker, were on the wrong side of the apartheid argument': Old grievances aired in Mandela debate
The Commons saw old scores being settled alongside heartfelt tributes to the anti-apartheid movement today, as MPs debated the legacy of Nelson Mandela.
Peter Hain, whose parents fled to the UK after becoming 'banned persons' in South Africa due to their opposition to the racist regime, held old Tory sympathisers to account in the most aggressive speech of the day.
His targets included Speaker John Bercow, who was chairman of the pro-apartheid Federation of Conservative Students before he drifted to the left.
"You, Mr Speaker, were on the wrong side of the apartheid argument," Hain told the Speaker, who nodded gravely.
The former Labour minister credited Bercow with renouncing his past and praised David Cameron for apologising for the Tory party's previous support for apartheid.
But he took issue with Conservative peer Lord Tebbit and former Telegraph editor Charles Moore for trying "to claim their complicity in apartheid somehow brought about its end".
He added that although everyone claimed to be against apartheid "some did things about it, others didn't".
Hain's speech came just moments after former Conservative foreign secretary was berated across the Chamber for saying F W de Klerk had a more difficult time than Mandela in dismantling apartheid.
The session also saw emotional and widely-praised speeches from Cameron, Ed Miliband and Gordon Brown.
"His greatness was the greatness of the human soul," Brown said, in his third Commons appearance this year.
"He teaches us that no injustice can last forever."
Miliband said: "His extraordinary life calls on us all to keep on trying for a bigger and not a smaller politics.
"We should also remember today the hundreds of thousands of people who were the anti-apartheid movement in Britain.
He added: "The cause was highly unfashionable. Often considered dangerous by those in authority and opposed by those in government.
"The prime minister was right a few years ago to acknowledge the history."
The line about acknowledging history is a veiled reference to the Tory party's history of supporting the apartheid regime.
Margaret Thatcher opposed sanctions and branded Mandela a terrorist just months before he was released from jail.
Most Labour figures felt party-political point scoring would be misplaced in the wake of Mandela's death, particularly given the former president's magnanimous approach to leadership.
But others wanted the party to make more noise about its history supporting the ANC when Tory governments were still supplying arms to the apartheid regime.
Some commentators online drew attention to an all-expenses paid trip David Cameron made to apartheid South Africa, in which he met figures on both sides.
False allegations that he had been one of the student Conservatives who printed 'Hang Mandela' T-shirts were quickly dispelled.
But there were still reminders of the party's questionable approach to South African politics.
The Conservatives refused to meet Mandela when he travelled to London in 1962 and reversed a Labour ban on selling arms to apartheid South Africa in 1970
Tory MPs also lobbied to have a 'Free Mandela' concert pulled from its broadcast on BBC 2 in 1988
Cameron apologised for the Tory party's history in South Africa in 2006.
A civic event will take place later in the week at Westminster Hall, where Mandela addressed both houses of parliament in 1996.
Tomorrow's memorial service in Johannesburg will be attended by Cameron alongside former prime ministers Gordon Brown, Tony Blair and Sir John Major. Deputy prime minister Nick Clegg and leader of the opposition Ed Miliband will also attend.
Related articles